PA Civil War Battle Flags
3rd PA Cavalry Guidon
60th Regiment
Additional Companies, Bios, Organization & Service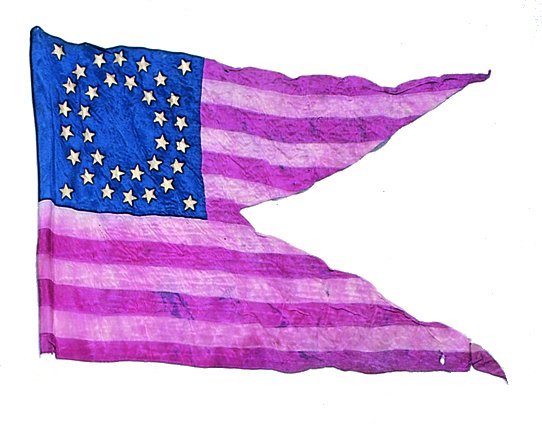 3rd PA Cavalry (60th Regiment)
60th Regiment
The Pennsylvania Capitol Preservation Committee in Harrisburg has conserved and is custodian of approximately 390 Civil War battleflags for the state of Pennsylvania. The flag on this page is part of their collection which is available for viewing by appointment.

To view the Civil War battle flags in person, contact:
Pennsylvania Capitol Preservation Committee
Room 630 Main Capitol Building
Harrisburg, PA 17120
(717) 783-6484
jwilson@legis.state.pa.us


© Flag images and text reprinted with permission of the PA Capitol Preservation Committee.
Ancestry.com Civil War Databases
Civil War Research
Civil War Research
Want to find out if your ancestor was a Civil War soldier? Follow these research ideas.